¡@

Do you want to be a great wrestler?

The Shawn Michaels Wrestling Academy,

which begins classes on April 1, 1999.

The trainers will be Shawn Michaels, Jose Lothario,

Rudy Gonzalez and Ken Johnson.

Jose Lothario is Shawn's mentor and former manager,

who trained Shawn to win the Icon Match at Wrestle Mainia XII.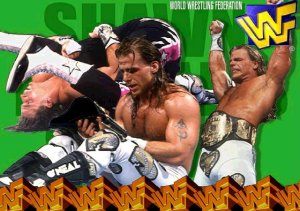 Conditions:
"You must be eighteen years old or older and
have the burn in your heart to make it in this business
in order to succeed at the school.
Students will be able to choose from a full-time three month
course or part-time six month course." Shawn said.
For more information, please check in WWF.COM
* Please don't send email to here for asking this information, thanks!
¡@